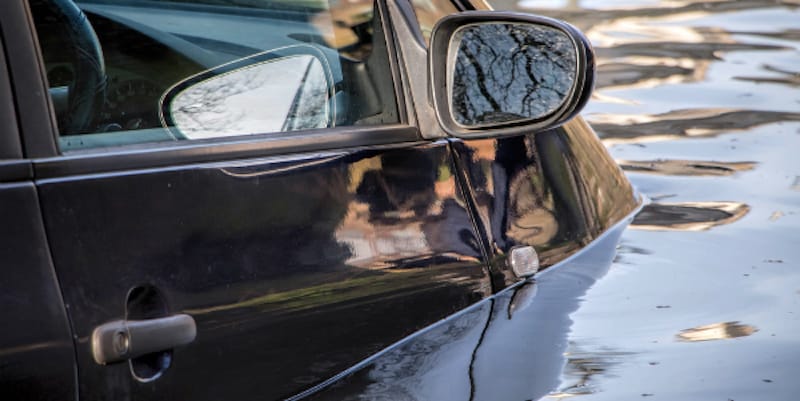 When you shop Motor Trends Online, you'll find a huge inventory of used cars for sale that Texas drivers can drive home with the peace of mind that there is no flood damage from Hurricane Harvey, and we have the CarFax report on every single car that's on our lot to prove it. We'll even ship our cars nationwide!
Whether you're looking for a powerful truck or an economical hybrid, our selection spans across over 20 different brands and every type of car you could imagine, and our friendly and knowledgeable sales staff is always eager to help.
Avoid Flood Damaged Cars in Texas
We know we can't supply everyone in Texas with a quality vehicle, so our used car dealer wants you to know how to check for signs that a car may be flood damaged so you aren't buying a car that poses a huge risk to your overall safety.
Any car where floodwater has risen above the floor is considered totaled; however, that is easily disguised when it gets sold to an unsuspecting buyer. The water slowly corrodes the mechanical parts, shorts the electrical system, and compromises basic safety features such as air bags--and that doesn't take into considerations the health concerns that arise from the mold and bacteria that the water cultivates.
That being said, it's not too difficult to check for flood damage if you know what you're looking for. The first thing you can do is run the VIN through any one of the national databases for car history, such as CarFax or Experian's Auto Check. They will tell you if the car has been given a salvage title, which means the car was declared a total loss by an insurance company.
The hardest thing to mask for sellers is moisture in the lights. Moisture beads inside the light fixtures cause fog, and it's possible that a visible water line is still on the lens or reflector. It's also noteworthy to check the wiring in any electrical components for rust, water residue, or suspicious corrosion.
Another tell-tale sign is rust under the vehicle. With so many metal parts on the underside, it's impossible to avoid rust and corrosion after a vehicle has been flooded--and being in Texas, rust and corrosion is unlikely under normal conditions due to the warmer climate.
Contact us today if you have any further questions about our flood-free vehicles. We're looking forward to hearing from you!